L'Épicerie du Bristol Paris
To stage the customer experience through an intervention on the merchandising and scenography of the space.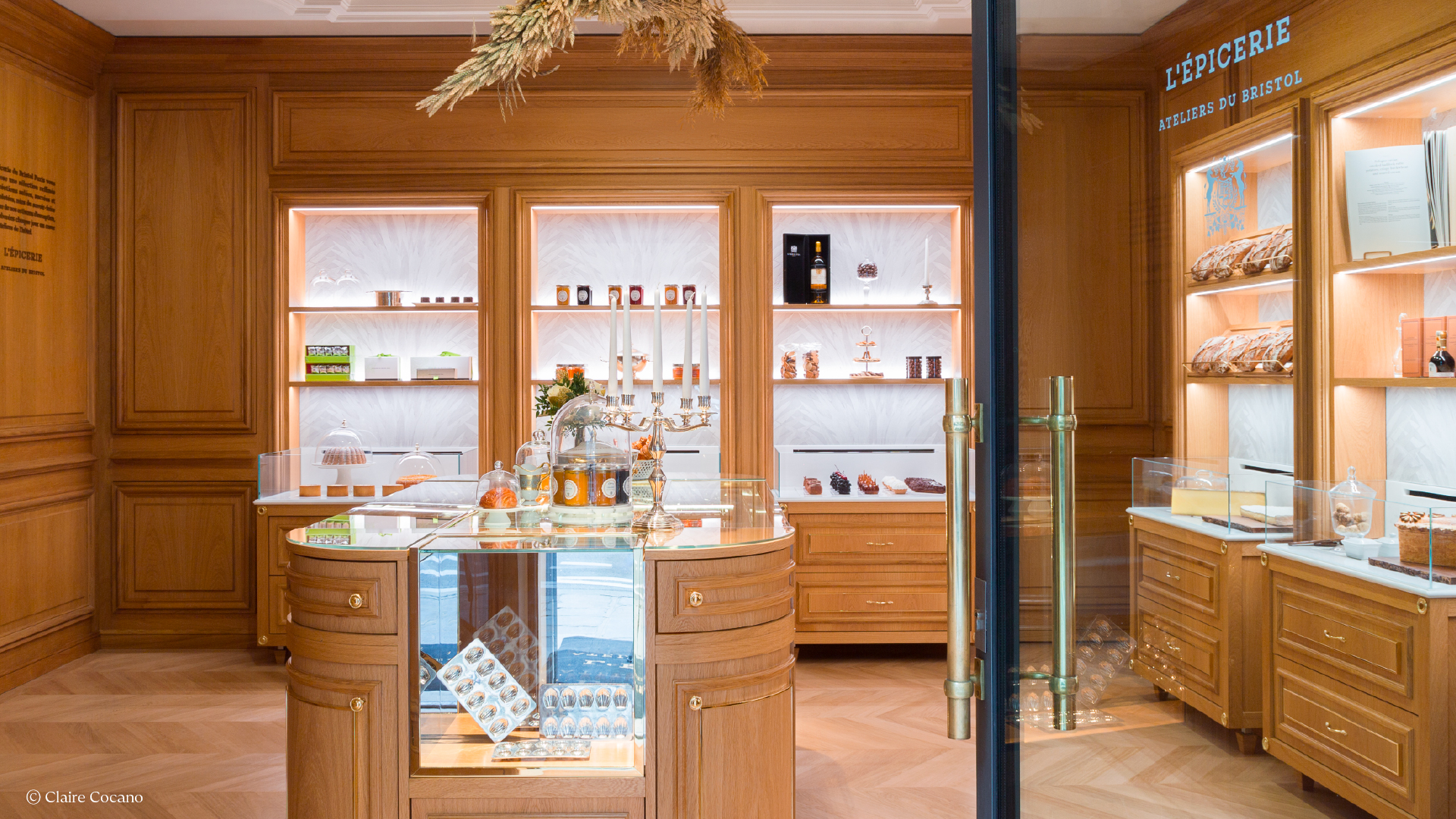 THE CONCEPT
The cabinet of delicacies
A versatile and abundant destination, which stages the meeting between the expertise of the Bristol Paris and the products, carefully collected and presented as multiple gastronomic curiosities. Discover the refined and authentic culinary universe of the Parisian palace.